For over 15 years, my QUT teaching teams have been enabling student's real world learning for 2nd year subjects Integrated Marketing Communication and more recently Entertainment Marketing. This subject is part of the larger Entertainment Industries degree where Creative Industries students study law and business subjects. Our students engage with real businesses, startups, artists, not for profits: you name it. QUT students work in 'agencies' to problem solve marketing communication objectives set by their clients.
In 2017, our Entertainment Marketing students engaged with long-standing and very historical Brisbane Eisteddfod, Brisbane Writer's Festival (or #UpLIT), Cystic Fibrosis Qld and Travello: a Brisbane based startup travel App that connects you with fellow travellers, solo backpacking enthusiasts, digital nomads and even groups of friends & families to make your travel experience memorable. We pride ourselves on the range of entertainment and marketing businesses that want to be involved in our student's real world learning. In 2016, we had a different travel startup Tour Amigo, who is a QUT Marketing Honours alumni, who has set upa travel site where you can search, compare and book the best value package tours throughout 160+ destinations worldwide. The Tour Amigo team have cherry picked the best guided tours from international operators such as Contiki, Trafalgar, Intrepid and put them in one place. We love to welcome back QUT ex-students into our classroom.
The student agencies pitch their ideas to their clients at the end of semester. Face to face where you can't hide. This experience helps sets up our students to be (a little bit) industry-ready. Their pitches are very professional, and clients are always impressed with the high calibre standards shown by our up and coming QUT graduates. Most groups undertake primary research, produce video content that would cost thousands of dollars.
Students conducted work experience and work integrated learning with Cystic Fibrosis then gained paid employment organising events such as the 65 Roses Art Prize, where schools across QLD were asked to donate their artwork and a silent auction for each one at the 65 Gala Roses Ball. The project that was run by one incredible QUT student who raised awareness for the plight of those living with CF in Queensland, as well as introducing budding artists to the power of philanthropy. She not only ran the promotion, but the call to action involved a huge amount of logistics.
As I publish this article, 30 out of the 50 paintings (shown above) have been sold and the others are on display at the CFQ bookshop. Another amazing student helped with fundraising, social media and event profiling. It isn't easy taking on an intern, but our QUT students learnt so much from their experience with CFQ, many staying on for months.
Another client this year were Brisbane Eisteddfod. They came to us wanting an audit and some ways of how to stay relevant with their many audiences and stakeholders. Over 150 students pitched their ideas. Our client (also QUT alumni) was super happy and plan to have students working on implementing some of their strategies and tactics in 2018. Below is just one of the amazing student agencies, Ben Hardgrave their tutor and the Eisteddfod team.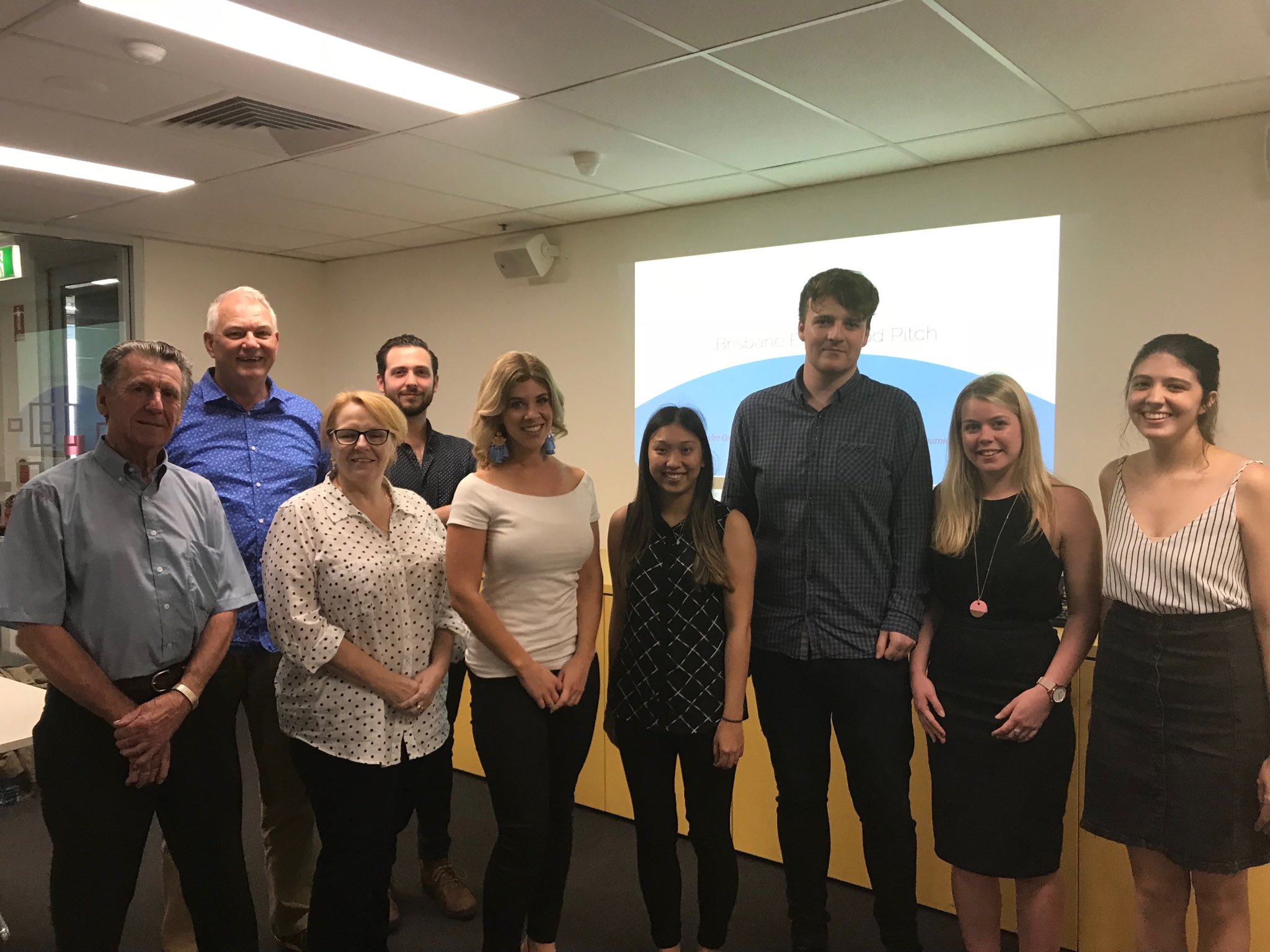 SaveSaveSaveSaveSaveSaveSaveSave